Exciting times lie ahead for the Media Knowledge Group (MKG)! We proudly introduce our new service in the realm of web design, specifically tailored for businesses in Monterey. As a leading web design company in Monterey, we now offer comprehensive website design and development solutions for businesses of all sizes.
Why Choose MKG for Web Design in Monterey?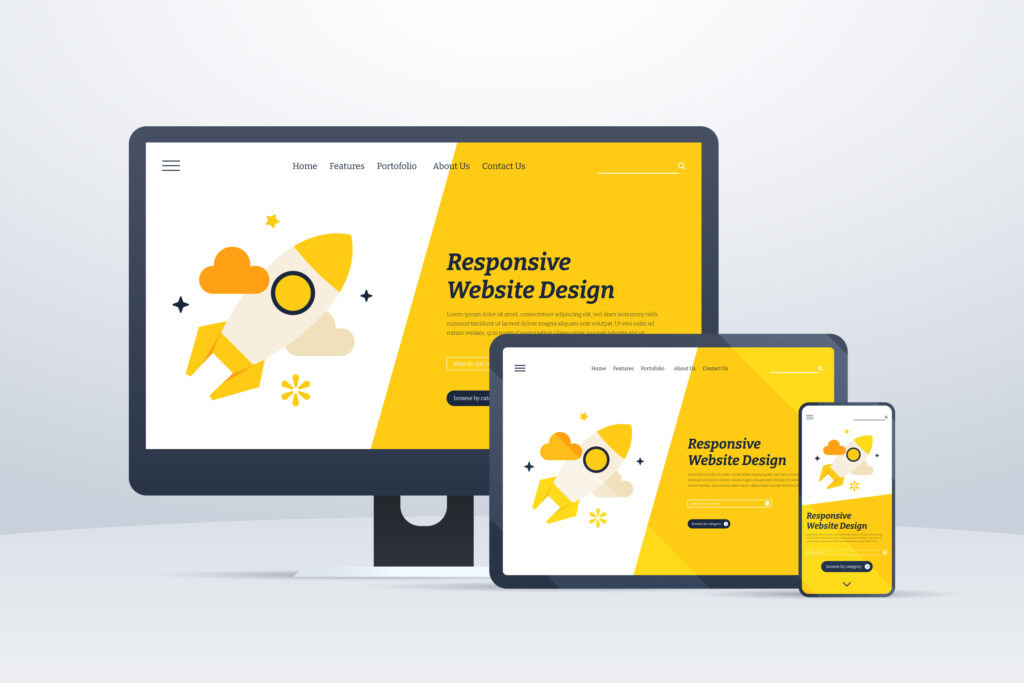 Expertise Across All Platforms
Whether you're looking for a WordPress site, a Shopify store, or a custom-coded solution in Monterey, we've got you covered. Our team excels in every major web design platform, ensuring a seamless experience for our clients.
SEO-Friendly Designs for Monterey Businesses
Not only do we create visually appealing websites, but we also ensure they rank well in search results, especially for terms related to "web design Monterey". With our SEO-friendly designs, your Monterey business will shine online.
Tailored to Monterey's Unique Needs
Every business in Monterey is unique. That's why we don't believe in one-size-fits-all solutions. Our team takes the time to understand your brand, ensuring the final product resonates with your Monterey audience.
The MKG Difference in Monterey: More Than Just a Web Design Company
While many might claim to be a web design business in Monterey, we at MKG believe in offering a holistic approach. From the initial brainstorming session to the final launch, we stand by our Monterey clients every step of the way.
Transparent Communication
We value your input. Throughout the design and development process, our team maintains open lines of communication, ensuring your vision for your Monterey business comes to life.
Competitive Pricing in Monterey
Quality doesn't always have to break the bank. We offer competitive pricing for our top-notch services in Monterey, ensuring businesses get the best value.
Post-Launch Support for Monterey Clients
Our relationship doesn't end once your site goes live. We offer post-launch support, ensuring any tweaks or changes you need for your Monterey website happen swiftly.
Expanding Our Horizons in Monterey
With our new service, we aim to become the go-to web design solution in Monterey. By catering to this vibrant community, we hope to make a significant impact in the web design landscape of Monterey.
What Our New Service Offers to Monterey Businesses
Responsive Design
In today's digital age, users access websites from various devices. We ensure your Monterey site looks and functions perfectly, whether viewed on a desktop, tablet, or smartphone.
Speed Optimization for Monterey Websites
A slow-loading website can turn away potential customers. We optimize every Monterey site for speed, ensuring quick load times and a smooth user experience.
Creative Designs for Monterey
At Media Knowledge Group, we take pride in our creativity. Our website, designed for the Monterey market, stands as a testament to our skills.
Certainly! Here's a revised version that emphasizes how Media Knowledge Group's other services can complement and enhance their web design offerings:
Leveraging Multimedia Expertise in Web Design with Media Knowledge Group
Web design isn't just about creating a visually appealing layout; it's about crafting an immersive digital experience. With Media Knowledge Group's extensive background in video production and content creation, businesses can elevate their websites to new heights. Imagine a homepage that welcomes visitors with a captivating video narrative or high-resolution photographs that showcase a brand's essence. These multimedia elements, when integrated seamlessly into web design, can make a website stand out and leave a lasting impression.
Videography, Photography, and Content Creation: A Triad for Digital Excellence
The power of visual storytelling cannot be overstated. Media Knowledge Group's expertise in videography and photography means that businesses can have custom, high-quality media tailored for their Monterey web design. Whether it's a behind-the-scenes video of a company, product showcases, or professional photographs of team members and events, these elements add depth and authenticity to a website. Furthermore, with their content creation prowess, the group ensures that the multimedia is complemented by compelling narratives, making the content resonate with the target audience. And the best part? All this content can be optimized and posted across various platforms, ensuring a cohesive brand presence online.
SEO: The Backbone of Digital Visibility
In today's digital landscape, having a beautifully designed website with rich multimedia content is just half the battle. The other half is ensuring that your target audience can find it with ease. This is where SEO, or Search Engine Optimization, comes into play. Media Knowledge Group understands the intricacies of SEO and how it intertwines with web design. By optimizing Monterey web design content, structure, and multimedia elements, they ensure that businesses not only rank higher on search engines but also provide a user-friendly experience for visitors. Combining their web design expertise with robust SEO strategies, Media Knowledge Group offers a holistic approach that guarantees a website is both visually stunning and easily discoverable in the vast digital ocean.
Join the MKG Family in Monterey
If you're in Monterey and in the market for a web design company that offers more than just cookie-cutter solutions, MKG is the answer. Dive into the world of MKG's web design services in Monterey and experience the difference firsthand.
The digital landscape constantly evolves, and at MKG, we're evolving with it. Our new website design and development service in Monterey stands as a testament to our commitment to innovation and excellence. So, if you're in Monterey and searching for the best in web design, look no further. MKG is here to transform your digital presence in Monterey.
Join us on this exciting journey in Monterey and let's create something spectacular together!